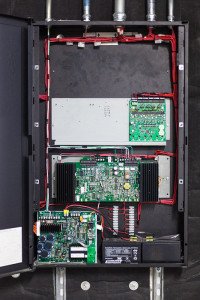 MEP engineering services for new $42 million facility housing the University's E. J. Ourso College of Business, and incorporating all existing business education academic programs and support elements within a single structure creating a "campus within a campus." The new facility contains approximately 156,000 gross square feet including classrooms, computer laboratories, learning environments, study areas and building support spaces. The Complex includes:
▪       3-story Rotunda featuring a 3,500-ft2 central atrium providing study space and Internet access, a Student Media Lab and a Student Organization Studio.
▪       2-story Auditorium Building featuring a 300-seat Auditorium on the first floor and 66-seat classroom and lab space on the second floor.
▪       The Undergraduate Wing and the Graduate Wing, each configured in four-pavilions, and including 22 radial and case style tiered classrooms equipped with the latest in audio-video technology.
▪       40-person financial trading room "Smart Lab" equipped with up to date financial analytics and data.